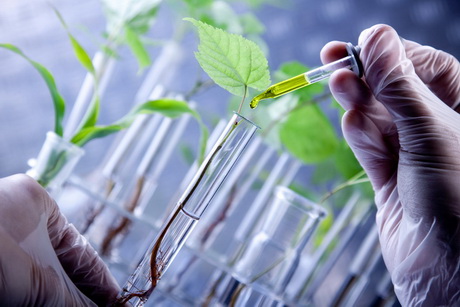 Rosselkhoznadzor may impose restrictions on the supply of Ukrainian products, which hypothetically could contain genetically modified organisms (GMOs), RSN's head Sergei Dankvert says.
"I think that for Ukraine the things will end in us imposing restrictions on products that may contain GMOs, even potentially. Even in Europe they write on the labels that no GMOs are contained in products but it turns out that these products still have them. Why? There are no products, able to compete. They take cheap products from Argentine or Brazil, pack and send them to us. Therefore, it is possible that we will introduce such restrictions for Europe as well," Mr Dankvert says.
In his words, Rosselkhoznadzor has already sent a request about this matter to Ukraine. If the Russian agency does not get a reply next week, it will take tough measures.
"I said 'next week' to define a deadline — because I see the absolute absence of control there. Ukraine has apparently become a testing ground for our overseas colleagues, when it comes to GMOs, because last year we detected genetically modified rape from Ukraine, which they were bringing to us," he adds.
"It seems that they have an uncontrolled situation there, no one communicates with us, so we have to put appropriate barriers. Yesterday we introduced restrictions on a number of products with GMOs by Argentine enterprises, Brazilian companies, German, Chinese. We are building a system that allows countering the imports of such products," Mr Dankvert says.
On July 15, Rosselkhoznadzor introduced a temporary restriction on the importation of feed and feed additives from a Ukrainian enterprise Katerynopolsky Elevator. The restriction was due to the fact that the supplied feed for chickens-broilers, produced by the company, contained genetically modified components, as tests showed.